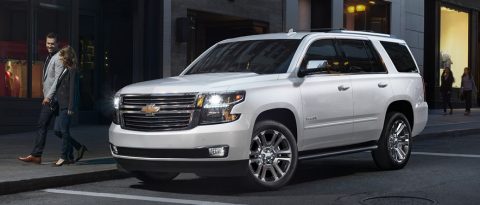 How Much Car Can I Afford?
For many of us, it's not a question of which vehicle we want, but rather which one we can afford. There are a few things you need to take into account before you decide on your next vehicle.
Need versus want
For some, flying down the highway in a convertible is the dream. Others need the practicality of a truck in order to tow their boat. Either way, you'll want to consider a model that will fit your lifestyle.
Before you sign on the dotted line, consider your needs over the next two to five years. For example, a growing family might need an SUV or crossover for after-school activities, while the environmentally conscious driver may choose a fuel-efficient electric car.
Total cost of ownership
Your car payment can be one of your biggest monthly expenses. Some experts recommend budgeting 15% of your gross annual income for total vehicle expenses. This includes your monthly payment, auto insurance, fuel or electric charging and routine maintenance. And if your vehicle requires premium gasoline or performance tires, you may need to account for higher costs.
If you're planning on buying your next car, don't forget to factor in the interest rate on your loan when estimating your future car payment. Finding the right loan can be a challenge, but when you complete our online credit application, you can designate your preferred dealership and let them find the rates for you.
Can you afford the car of your dreams?
Remember, the larger your down payment upfront, the lower your monthly payments can go. Use our car payment calculator to test how different down payment amounts could affect what you spend every month.
Leasing is another great way to get behind the wheel of your dream ride. Some benefits to leasing include a potentially lower payment and the ability to get a new vehicle more often.
Get into the driver's seat
No matter what vehicle you have your eyes set on, it's important to take financial steps to prepare. With a little planning, you'll be behind the wheel of your ideal car before you know it. Ready to start shopping? Visit our offers page for the latest deals.