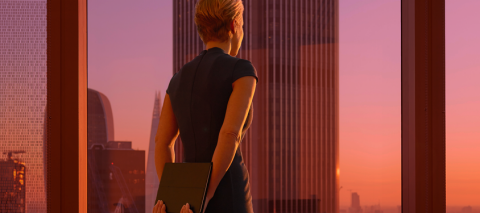 Maximizing the MyAccount Experience
As a Cadillac Financial customer, MyAccount puts the power of information at your fingertips. Explore these five features that make MyAccount work for you:

Pay online anytime
Shorten your to-do list by setting up recurring payments online. Not the "set it and forget it" type? You can easily pay online, within the app, by phone or other options.
Clear the clutter
Going paperless helps you avoid the clutter, view your statement online in a safe, and secure format and allows you to view your monthly statement when it is available. To take advantage of the simplicity and convenience of paperless billing, log in to MyAccount and click the "Go Paperless" button to get started.
Get the details
How many payments do you have remaining? How much interest did you pay last year? When is your next payment due? Find answers to these questions and additional account information under Account Details.
Connect with your concierge
Have questions or need assistance with your account? Message your dedicated concierge in MyAccount. You can also find our phone support number and support hours under Customer Support.
Discover the payoff
If the end of your contract is near, you can find the current payoff amount. Request and print a payoff quote in MyAccount to send in your final payment.
Still have questions about MyAccount? Read our FAQ .