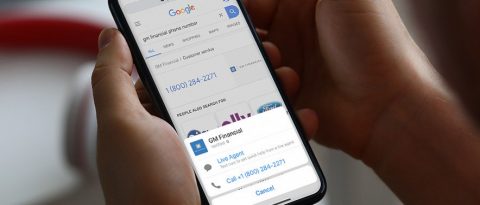 Save Time. Get Answers. Message Us.
Remember when we had to press the 7 button four times for the letter S? At a point, even this tedious method seemed innovative, but now we can chat face-to-face with anyone at any time, virtually anywhere on the planet.
Technology has allowed society to globally shift toward and more readily adopt easier ways to chat. It has not only changed the way we communicate but also the way we process information. We don't just use phones for calling or even texting anymore. In fact, it's trending that people actually prefer messaging rather than the intrusion of a phone call.
We use multiple apps to watch movies, to send money, to control settings on devices throughout the house, to keep track of expenses and manage your accounts. We have molded these technological advancements to our advantage and have leveraged all the possible ways that it could benefit us.
Why the shift?
Not so long ago, emails were the new thing and proved to be a more efficient process of communication than, say, waiting for a fax. Instant messaging slowly took over the newness of that. Then we saw a rise in social media comments and ultimately, direct messaging as the primary form of communication for most, especially if we want a response.
It has come to a point where this kind of establishing contact is seen as most intimate, as well as comfortable, and it serves the same purpose for versatile kinds of interactions. Messaging helps customers more easily:
Take care of questions about a bill
Get answers about new services or products
Share your feedback     
Creating a frictionless experience with our customers is an important part of what we do. That's why GM Financial embraces innovative communication channels. We've continued to optimize and evolve our messaging capabilities by introducing features like Apple Business Chat to suggest messaging over phone calls. We've also opened up social media channels to allow you to reach us in ways that make more sense for you and streamline conversations for faster resolution of issues.
What's next?
Looking at recent trends, we can assume as time goes on, the usage of words will become more sparse. In-app messaging facilitates this and creates opportunities for businesses to provide information to customers in bite-size pieces like:
FAQ
Fun Facts
Tips of the Day
Payment alerts
Lease-end milestones
The world has adapted to all this change so seamlessly that it's no wonder some choose the convenience of digital solutions over phone calls. At GM Financial, we continue to listen to our customers and seek ways to improve your customer experience.
It's a you-centric approach to helping us help you. Let's chat!