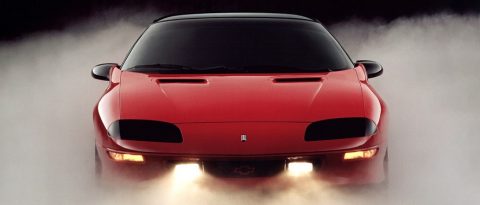 The Old and New: 3 Options for Revamping your Vehicle
From the way the leather seat molds to you perfectly to the sweet sound the engine makes as you rev it, your car has taken you a lot of places. And you still love it just as much as when it was brand new — or new to you.
But even the things we love the most could use a couple of changes. When deciding whether to keep your older ride or get a new one, here are a few ways to modernize your car.
Turn up the volume with more entertainment
With so many streaming services and radio stations available, it's no wonder people are making the change to enjoy music. SiriusXM® gives listeners access to more than 140 channels featuring music to talk radio and everything in between.
Make safety a priority
While the look and feel of a well-loved ride is appealing to a lot of people, lacking the latest safety features might not be.
Things like having a backup camera to assist in reversing can be a helpful tool for any driver. And adding OnStar® to your ride can give you added safety every mile of the way.
Talk with your GM dealer about what's possible to add or upgrade in your existing car.
Upgrade your vehicle's comfort level
Back in the day, simple comforts like seat heaters were just not a thing in your average vehicle. Now, there are plenty of options when it comes to making your ride that much more comfortable, and a lot of people are adding them.
If you really want to go all out, talk with your GM dealer about possibilities of upgrades that fit your make and model, including seating, climate control, infotainment and safety.
While meshing the old with the new might not be for everyone, some people have found a great compromise by modernizing their favorite vehicle.