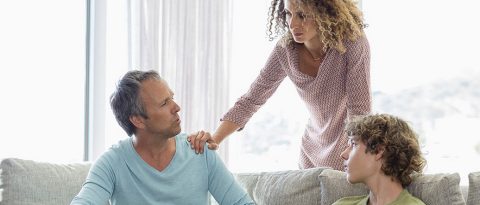 A Financial Survival Guide to Job Loss
Managing personal finances in the best of times can be a challenge. In these uncertain economic days, however, many households face the added complications that come with pay cuts, furloughs or layoffs.
I can especially empathize with the fear of losing control and facing an unknown future. After the first time my family experienced a job loss, we made it a priority to establish an emergency fund. But not everyone has the time or resources to get enough money put away to allow for six to eight months of job searching.
If you're dealing with financial hardship due to job loss, you're not alone. In fact, according to the U.S. Bureau of Labor Statistics, the unemployment rate in July 2020 was just over 10%.
Here are a few practical steps you can take to get and stay on track as you work through your financial speed bump.
 
Talk about your challenges and opportunities
Because my family has experienced job loss before, we recognize the value of open communication. I remember feeling overwhelmed by a loss of control. It's not easy to talk about personal finances, but those are the conversations that can lead to your path for financial recovery.
Review your household budget
Take time to examine your current debts, monthly payments, credit card bills and other expenses. Seeing everything together in a spreadsheet, financial app or budget worksheet can help you assess your money matters and set a plan for covering your expenses.
Prioritize your bills
Once you have a clear sense of your budget, you can prioritize which bills get paid first. If you're concerned about making payments, talk to your creditors. Many will work with you to find a solution that best fits your particular situation. In any case, try to pay more than the minimum amount in order to avoid interest payments and pay on time or make arrangements ahead of your due date to avoid late-payment fees.
Don't use credit cards to mask your debt
You may be tempted to use credit cards to pay down other debt and pay your monthly bills. However, credit utilization is an important factor in how your credit score is calculated.
Cut unnecessary expenses
Use the budget you've created to look at all your expenses and ask if there's anything you could reduce or cut out. Can you reduce your monthly streaming or data plan? Could you temporarily suspend your gym membership and exercise at home? If you can identify some outgoing funds that can be reallocated to your savings or used to help pay down debt, that will create a little more breathing room in your monthly budget.
Apply for unemployment benefits
If you worked for a company that paid in to your state's unemployment program and lost your job, you may be eligible to receive money through unemployment benefits. This temporary, partial income provided by the program may help you make ends meet while you secure your next job. Eligibility may vary from state to state.
 
A job loss can put a significant financial and emotional toll on you and your household. However, with careful budgeting and credit management techniques, you can find ways to help ease your stress and make room for a more productive job search. To customize a financial education playlist or learn more about topics discussed here, visit KEYS® Online.