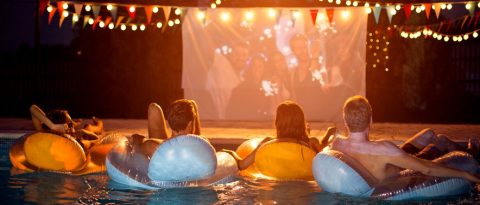 6 Free Summer Activities for Guaranteed Fun
The days are longer. The sun shines brighter. And, if you're lucky, you might just catch a nice breeze. There's a reason it's known as sweet summertime.
But what's summer without fun? Here are a few activities that won't bust your budget.
Picnic in the park. Whether you're going on a date or want to get the kids out of the house for a meal, picnics are a great option. You can use blankets or beach towels you have at home and make a charcuterie board or bring along sandwiches your kids love. Check the weather to make sure it won't be pouring down rain, and you're good to go.
Step up your movie night. To help choose what to watch, gather a list of your favorite films and write down their titles. Then, have someone from your group draw one from a hat. Bonus points if you add a dress-up element and challenge each other to throw together a costume out of your wardrobe to wear while you sit back and relax.
Check out the library. If you're a fan of e-readers like me, checking out books from the library needs to be part of your routine. Visit your local library's website to see what app they use and download it, and then you can borrow books digitally. Or, go old school and pick up a few books in person to spend the day reading away.
Do a summer clothing swap. Instead of buying new clothes for the season, host a clothing swap with friends and family. Have everyone bring a set number of clothes that they're willing to get rid of and let everyone shop each other's items.
Have a dance party. Throw on your favorite playlist and whip out your best moves for this summer activity. Bonus points if you turn it into a silent disco by having everyone listen to their favorite tunes through headphones as you dance together.
Visit museums. Escape the heat or avoid rain by heading to a museum's free admission day. There's likely at least one or two within a reasonable driving distance, and you'll probably learn something new.
There's no reason you have to skip out on fun just because you're on a budget. But if you're looking to spend time doing some traveling this summer, learn how to make your road trip drama-free and how to avoid overspending on your trip.