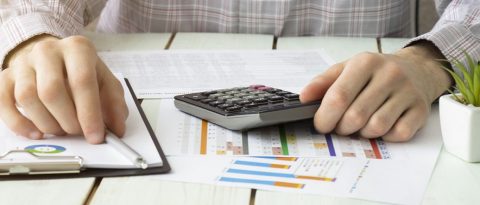 4 Credit Habits You Can Be Proud Of
Smart planning and wise financial decisions can result in credit — and a credit score — you can be proud of. The good news is, some of them use everyday technology.
Use automatic payments Life happens, and you may fall behind on a bill or two. But beware — the factor that impacts your credit score most is your payment history. Help ensure your car payments arrive on time; log in to MyAccount  to set up Auto Pay.
Download apps Remember life before apps? (Neither do we!) They make it easier to manage finances from anywhere. Download apps from your bank and lenders to help stay on top of your fiscal business and view alerts to unusual spending or payment reminders.
Keep score Remember you can request one free credit report each year, per agency, from the three main credit reporting agencies — Equifax, Experian and TransUnion — on annualcreditreport.comThey also offer email alerts and monitoring for a fee.
Don't forget about your FICO® score. For a monthly fee, you can track all three agency scores at once at myfico.com.
Avoid 'extra' credit Once you've established credit, don't apply for more than you actually need. Too many inquiries may affect your credit score. On-time payments for revolving accounts (think credit cards) and installment/fixed-payment loans (such as a car payment) can help get your credit score on the right track. Keep your credit card balances low so as not to appear overextended, says Experian.
If you notice a negative change in your score, it's worth looking into why your credit score dropped.
For more information on financial wellness and specific courses on credit scores and reports, visit KEYS® Online.