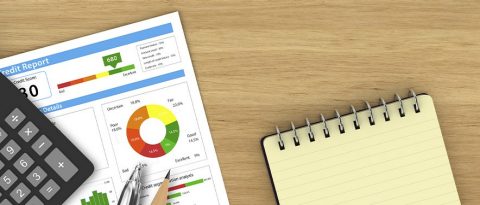 What Makes Up Your Credit Score?
There's nothing more exciting than a new car. But before you decide whether to buy or lease, it's important to know as much as possible about your credit history and credit score.
Here's how it works: National credit bureaus collect information about your borrowing and payment habits. Your credit history is compiled, and each bureau creates a score that helps lenders determine your credit risk.
Bottom line: A high score can help you qualify for better financing, including a lower interest rate.
While the formula to calculate a credit score may vary slightly between credit bureaus, here is a generally accepted credit score breakdown:
35% Payment History
Whether you pay on time every month like clockwork or you've missed a few payments here and there, it impacts your score. Work toward consistency with payments by setting up reminders and signing up for alerts from your lines of credit.
30% Amounts Owned
Some experts recommend using 30% or less of your available credit.
15% Length of Credit History
The longer you show responsible use of credit, the higher your score may be.
10% Credit Mix
The type of credit you have makes a difference. For example, an installment loan is paid over time with a set amount of payments. Revolving credit, such as a credit card, allows you to borrow a certain amount. As you repay the money, it becomes available to borrow again.
10% New Credit
Build your credit by being careful about new credit, and only open new accounts as needed.
You can download one free copy of your credit report every 12 months from annualcreditreport.com. Although your credit score will not be on it, you can usually request that information from a credit bureau for a fee.
Download our credit education brochure for more information about how a credit score is calculated and steps you can take to manage your credit.