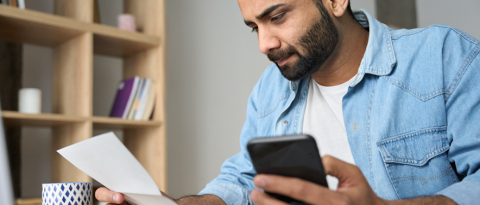 3 Budget App Styles to Revolutionize Your Finances
Most people know that budgeting is an important part of financial wellness, but few actually take the time to sort out their finances. As a busy college student with a tendency to be too lazy to track each and every purchase, I know I'm not the only one who could use a digital tool to help me stay on top of my spending.
Enter: mobile budgeting apps.
There are many benefits to using mobile apps for tracking purchases, income, investments, bills and more. Not only do they keep you organized, they also allow you to access effective budgeting strategies and gain a comprehensive view of your finances at the click of a button — and often for free.
Several types of apps exist in order to meet your lifestyle and budgetary needs. Here are some examples of apps you can use to help get — or keep — your finances on track:
Envelope-based apps
If you're a visual person, envelope-based budgeting is for you. Inspired by the time-honored ritual of keeping money in separate envelopes in order to delegate funds toward certain goals or expenses, these budgeting apps allow you to designate a percentage or dollar amount to put toward varying categories each month.

This method is great for people trying to save for a vacation or for those who tend to overspend on non-essentials like eating out, clothes and electronics. Watching the money stack up in certain envelopes can help increase awareness of where our finances are going and indicate areas where it's possible to cut back on spending. What's more, you can adjust the settings on these apps so you receive a notification every time you go over budget in a particular category.

Zero-based apps
Zero-based budgeting is made for the ultra-disciplined type person. These apps connect to your bank accounts and require users to answer for every dollar of their income.

Directing a percentage to savings? Need to be reminded about your car payment each month? The app keeps track of everything. This method is great for "cutting out the fat" and never spending more than you bring in.

Joint budgeting apps
If you and your significant other need to buckle down and organize your combined finances, joint budgeting apps are your best friend. These types of apps allow couples to get on the same page by listing all their accounts and credit cards — whether joint or separate — and coordinate bill paying.

Joint budgeting apps take the guesswork out of money management and let couples gain a quick overview of their finances without having to log in to a dozen banking and credit card accounts.
While budgeting can seem intimidating, mobile apps can certainly reduce the headache and confusion often associated with managing personal finances. No matter your financial goals or background, our free budget worksheet is a great place to start tracking your spending and determining your monthly income.
Looking for more information on financial wellness? Check out KEYS® Online for free courses like this one about Creating a Budget.