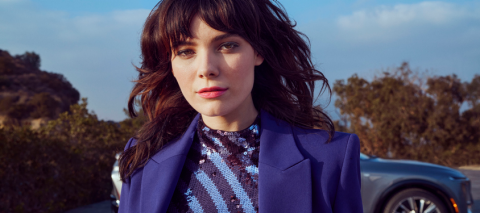 Live Smarter With MyAccount
Make payments and manage account details with MyAccount online or in the Cadillac Financial mobile app. Discover how MyAccount can help you live smarter.

Organization
Log in to MyAccount to access your personalized portal with everything you need in one place, anytime, anywhere. View your account number, payment progress, amount due, vehicle details and more.
Automatic payments
Set up recurring payments with Auto Pay to ensure your payment is on time every time. Log in to MyAccount, select "Set Up Auto Pay" and follow the on-screen instructions. Current Auto Pay customers can choose "Manage Auto Pay" to view current settings and make changes.
Payment options
MyAccount delivers flexibility that allows you to manage your payments from anywhere. Find various payment options to fit your lifestyle:


Set up Auto Pay
Pay online
Pay by phone
Mail your payment

Arrange cash payment

Paperless billing
Want to clear the clutter? Enroll in paperless billing from the MyAccount dashboard to view your billing statement in a safe and secure online format, and receive a monthly email reminder when your statement is ready.
Message anytime
Have questions about your account? Connect with your dedicated concierge by sending a message online in MyAccount or through the Cadillac Financial mobile app. You can also find answers to commonly asked questions on our FAQ page.
MyAccount was designed with you in mind. We're enhancing your experience to be personalized, convenient, seamless and intuitive throughout every touch point. Learn more about MyAccount benefits to maximize your experience.
Availability of some features may be limited; log in or register for MyAccount to learn more.