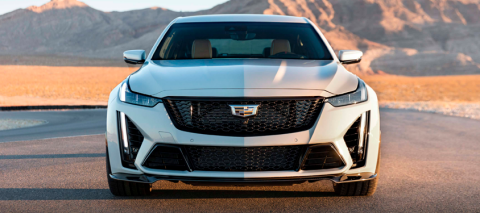 How a Lease-End Inspection Benefits You
When your lease end approaches, your transition to a new Cadillac should be seamless. Consider the smart approach, and schedule a complimentary pre-return inspection. Here are the ways you'll benefit:
Complimentary service
Cadillac Financial uses a third-party service, AutoVIN, to provide a pre-return inspection. You choose the time and location that's most convenient for you. It's complimentary and can potentially save you money by empowering you to make the best decision with a condition report of your Cadillac.
Peace of mind
The inspection will help identify any mileage overages and excess wear you could be charged for at the end of your lease. You then have flexibility to decide whether to make the repairs on your own or budget for the charges later.
Convenient scheduling
Schedule your pre-return inspection at the time and location that's most convenient for you, including at home, at work or at your preferred dealership. Once you've located your VIN and Cadillac Financial account number, schedule one of the following ways:
You have options
The lease-end process is an exciting time of transition, and Cadillac Financial offers many options to assist in shopping the Cadillac lineup. You can:
Finance the purchase of your leased vehicle
Return your car
To ease the decision-making process, review our lease-end resources to assist in determining the best financial option that works for your specific situation.