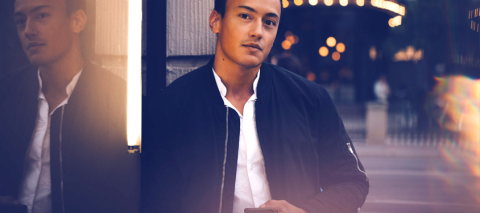 Explore Your Payment Options
Explore your payment options by visiting CadillacFinancial.com. Click Payment Options under the Resources tab, then follow these steps:

Use the drop-down menu to select your financing type
Select your preferred method of payment
Click submit
Once a payment choice is submitted, you'll be provided with the detailed steps you need to make your payment. Sign in to MyAccount to ensure you are also shown any relevant information you may need to know.
Want to ensure you know all your options? Some payment options may incur additional fees, but your preferred method is your choice.
Pay online1

Log in to MyAccount online or through the Cadillac Financial mobile app to pay using a bank account or a debit/ATM card:

Make a one-time payment online using a bank account or debit/ATM card.
Set up recurring payments with Auto Pay using a bank account or debit/ATM card.

Pay by mail

Submit your payment coupon (found on your billing statement) and a check via regular mail or overnight mail.

Pay by phone1

Call our automated phone system or your dedicated concierge during normal business hours to pay by phone. Payments made before 9 p.m. ET go into effect the same day you call. If you are paying from a bank account, you can even call and schedule future payments.

Pay by credit card1

Make a credit card payment through ACI Payments, Inc, Western Union or MoneyGram.

Pay by cash1

Send a cash payment through Western Union or MoneyGram.

Pay by check

Send a check or money order payment with your payment coupon by regular or overnight mail.

Visit the Payment Options page for complete information on ways to pay. Start maximizing your available payment options and tailoring your payment selections to your lifestyle.
1You may incur some fees.