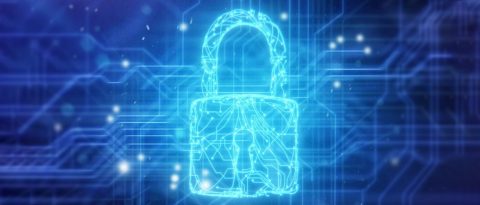 Your Data and You: 5 Ways to Stay Secure
Now that we are in the midst of a pandemic, we have seen just how truly integrated technology is in our lives. And in most ways, it's been a great help — from working at home to virtual video conferences with co-workers, doctors and even friends and family that we are unable to connect with face-to-face. Technology now more than ever is helping us make it through these times.
As helpful as technology is, there's potential for security to be compromised. Let's face it, no one is 100% in the clear against potential hackers. That's why it's important to protect yourself online.
We've shared tips before about online identity protection, but you can never be too safe when it comes to protecting yourself and your assets.
How can you start?
Here are a few steps you can take to help secure your personal financial information:

Use strong passwords and PINs and do not share them
Complex passwords, or passphrases, and PINs are a great first step to keeping your data safe. Sharing your passwords is not recommended because if the person you share them with is not as vigilant about security, that leaves another opportunity for compromised data.
Don't use public wireless connections or unsecured websites for sensitive data
In a pre-COVID-19 world, free Wi-Fi at a local coffee shop was a great convenience for you to sip and surf. Although convenient, most free Wi-Fi offerings do not come with encryption or password-protected access; this leaves the door open for hackers to take advantage.
Additionally, if a web address does not contain a Hypertext Transfer Protocol Secure (https), do not share any personal or financial information.
Be wary of phish-y emails
Legitimate companies will not ask you to supply or verify any sensitive information via email. If you do receive emails asking for personal information, do not respond, click any links, or download any content attached to those emails, as these could be used to access your data.
Monitor your financial statements and credit report
Keeping a close eye on your digital financial statements (credit cards, bank, brokerage, etc.) can help you spot a potential breach. If you believe any transactions or line items are fraudulent, contact that financial institution immediately. You can also visit annualcreditreport.com to get one free credit report yearly.
Properly store and dispose of confidential documents
Unless you go paperless, you likely get lots of financial statements in your mailbox. Often these get lumped in with junk mail or opened and thrown in the trash or recycling bin. However, the safer way to discard these paper statements would be to shred unwanted documents and to store desired documents in a lockable device. If you want to get a jump-start on this approach, go paperless with GM Financial. It's easy when you log in or register for MyAccount and select the Go Paperless option.
These are just a few ways you can actively work to keep your personal and financial data secure. If you believe any of your data has been compromised, you should immediately take the steps necessary to confirm that your identity and data remain protected.