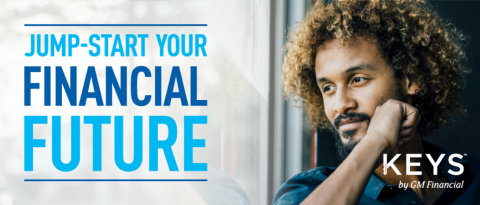 Jump-start your financial future
At every stage of life, financial education is crucial for empowering success. After all, few things can jump-start a strong financial future like savvy saving and mindful money management.
That's why KEYS® by GM Financial is committed to providing the insight and tools our customers and communities need to boost their money skills. When customers have what they need to make smart decisions and unlock a brighter financial future, everyone wins.
This April, join GM Financial in celebrating Financial Literacy Month. Head over to our website to check out our financial resources, which include:
Articles about money management, budgeting, credit, saving and more
Free tools, including a monthly payment and loan calculator
Downloadable resources, such as a car buying checklist and budget worksheet
Put money stress in the rearview mirror. Learn more about how KEYS can help you boost your money skills and own your financial future.